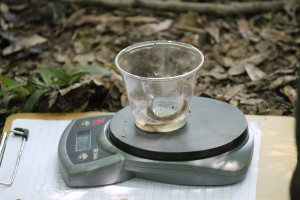 HRE Staff and High School Students are packing their bags and heading to Fayetteville for our third and final Herpetological Research Experience of the Summer of 2012.
Twenty-nine students spent a week at the Chestnut Ridge HRE and 16 students spent a month in Elon Academy's Herpetology Class. Check out our HRE links for photographs from these HREs.
Highlights included a gravid worm snake at Chestnut Ridge and two new box turtles (with dogs) at Cedarock Park. We are looking forward to lots of new discoveries at Rockfish.
Categories:
HRE
,
Post
Tags:
HRE
,
rockfish