Alex Congelosi, Hayley Gotwald, and Ryan Kuster send a message to kids about nature and the environment.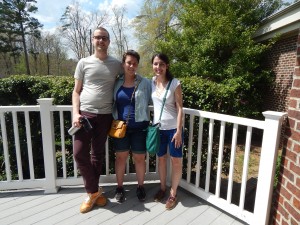 AC: What message would you like to give kids about the natural world and the environment?
RK: I guess I wish that kids would find the natural world and environment more interesting and if their teachers aren't making it interesting for them, I guess I just would hope that kids would be curious on their own to find, you know, a way to find the natural environment as something that's connected to their reality and something that they could find relevant and interesting on their own and in their own free time.
Click here to listen: