Patricia Melvin discusses why the natural world is important to her.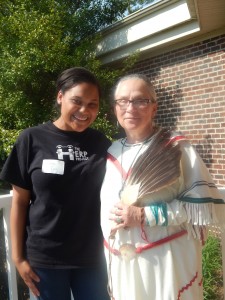 IE: Why is the natural world important to you?
PM: Well first of all, we talk a lot about recycling now. But recycling has not just started. Recycling, I think the Native Americans invented it because we recycle everything. We make use of everything we gathered from the Mother Earth.
Click here to listen: